Introducing LOVESHINE
THE SWEETEST REFILLABLE GLASS & SURFACE SPRAY DESIGNED TO LOVE YOU & THE EARTH
AWARD WINNING 100% NATURAL ANTIBACTERIAL PLANT POWERED FORMULA
 SUITABLE TO CLEAN:
• Glass • Mirror • Polished tiles • Vinyl • Plastic • Stainless steel • Wooden chopping blocks • Sealed Wood & Yoga mats
FEATURING:
• 100% Natural Ingredients
• Biodegradable & Grey Water Safe
• Refillable Glass Bottle
• Crystal charged
• Small batch, Hand Made with Love
• Toxin Free - Cruelty Free - Vegan
• Quality German Canyon Trigger Spray
• Australian Made & Owned
• Organic Essential Oils
• Sustainable Design & Packaging
Available in stores as a filled bottle OR online as a Loveshine Starter Kit with refills. Subsbcribe to refills and save!
SHOP NOW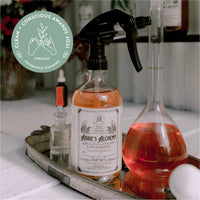 Introducing CITRINITY
THE PRETTIEST PH NEUTRAL PLANT BASED ALL-SURFACE CLEANER DESIGNED TO TRANSCEND DIRT & BACTERIA & UPLIFT YOUR SOUL.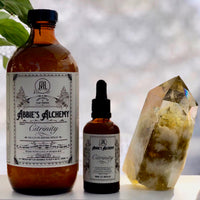 CITRINITY
Citrinity began from a feeling and her name.
Abbie traced the alchemical mystery backwards to create an abundandant formula that smells of an Australian Summer garden. A holy trinity of locally grown Native Lemon Myrtle, Eucalyptus and Bergamot inside a biodegradable plant-based formula with three citrine crystals that tinkle inside. 
She is a PH neutral queen, fiercely antibacterial and antomicrobial, environmental and uplifting in equal measure. She's created for all hard surfaces but can go where her sister Loveshine cannot; on stone, marble, granite and aluminium.
Citrinity is alive with essence to love up your home and feed your soul.
• PH Neutral formula
• Safe for Marble • Stone • Granite
• Safe for all hard surfaces  
• Biodegradable
• Recyclable
• Refillable
• Citrine Crystal
• Canyon Trigger Spray
• Hand Made in Byron Bay 
• Small Batch
• Certified Organic Essential Oils
• Fragrance Free
• Made with Love
• Australian Made & Owned 
Keep refilling your Forever bottle with our mini 2 X Refill bottles. Subscribe and SAVE!
SHOP FROM HOME
"OMG!!! I just cleaned my big mirror with LOVESHINE and it is EPIC! I can't believe how good it is and smells amazing! Pure Luxury Cleaning."

Amanda, Lennox Head NSW
"Obsessed with Loveshine. The smell, the colour, the …SHINE!"

Tiff, Byron Bay NSW
"My boyfriend calls it 'The Tesla of Trigger Sprays'!. He's also taken to using it on his windscreen and car interiors. Thanks for inspiring us with such a yummy product."

Evie & Matthew, Brunswick Heads NSW
"Loveshine works so bloody well we've been smashing through it! Gonna need a refill ASAP"

Jeb, Melbourne VIC