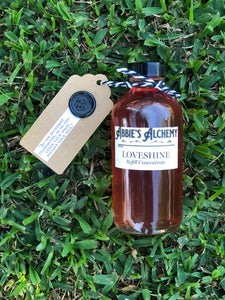 Let the love continue with a 250ml 
Loveshine Concentrate Refill Bottle for your glass Loveshine bottle and crystals.
Direct to you from the freshest batch of Loveshine in Abbie's Byron Bay laboratory.
Simply pour contents inside your empty glass 'Forever' bottle then fill to the glass neck line with your best water (purified, rain or distilled) and let the love keep flowing!
NOTE * We recently switched from pouches to mini glass bottles in order to be kinder to the planet 🌍 ♥️♻️